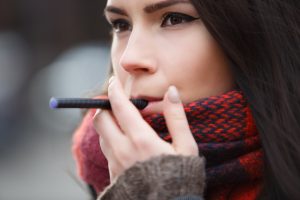 Why a CBD Vape Pen is Perfect for New Users
Why a CBD Vape Pen is Perfect for New Users
If you are new to CBD oil and vaping but would like to get all the cannabinoid benefits in a relaxing way, starting with a vape pen is a very convenient introduction. Alternate vape offers a wide variety of vaporizers and vape oils but the simplicity of the vape pen is excellent for a new user.
How Does a Vape Pen Work?
A vape pen is a very portable way to take your CBD servings on the go. The pen itself is very lightweight, with a soft tip that can be used as a stylus. The pen is completely automatic, making it ready to use at any time if it is charged. It is recommended that you detach the battery while you're on the go if it will be in a pocket or bag. This is just so that the pen doesn't turn on when you're not using it. Also, if you only keep the battery attached while it's in use, you can preserve the life of the battery longer.
The battery takes about 2-4 hours to charge completely using a USB charger that will come with the pen. Each battery will last more than 300 full charges, making it an excellent value. Once your pen is almost out of charge, a ring of red lights will appear letting you know it's time to plug in. After a couple of hours, you'll be ready to use it again when that ring is lit up green or blue.
What are My Options?
All of our vape pen kits come with a charger and the option to add any oil or buy the pen alone.
The vape oils come in a selection of three terpene based flavors
Interested in Trying a Vape Pen?
Vaping using CBD hemp oil is a wonderful way to get your daily servings of cannabinoids each day and even on the go. By purchasing a vape pen kit with the oil included, you will have everything you need to get started and begin gaining the benefits of hemp. If you are interested in learning more about CBD hemp oil and its benefits, we recommend checking out our 'FAQ page' to start.